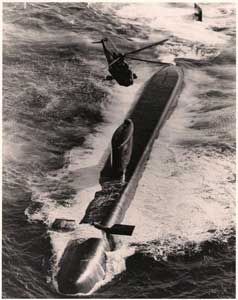 News Articles
A first hand account of the adventurous life on Exploder by George Brian Brown.
Editor's note: Although I never saw either of the boats, I have a huge personal interest in both Explorer and Excalibur so it's a pleasure to include this here.
A decommissioned Royal Navy submarine has been given the Google Street View treatment, enabling users to glimpse at life aboard HMS Ocelot.
The forming of an umbrella Naval association
Help Wanted!
This page is for articles relating to HMS Resolution and her crew.
Do you have anything, old or new, long or short, that could be posted here to promote the association to visitors and potential members?
Send your articles to: Nick
Free access to this site will be awarded to all whose contributions are posted - and everyone else!