Reunion & AGM 2012
We installed our new Chairman (Matt Wilcock), our new Deputy Chairman (Miles Sharp), a new Membership Secretary in Dave Goodman, and, of course, me, your new President William Dobson (Ex-Grocer), which also saw us move our Financial Year End right to accommodate giving a true reflection of Association Funds once our Hotel Reunion costs have been satisfied.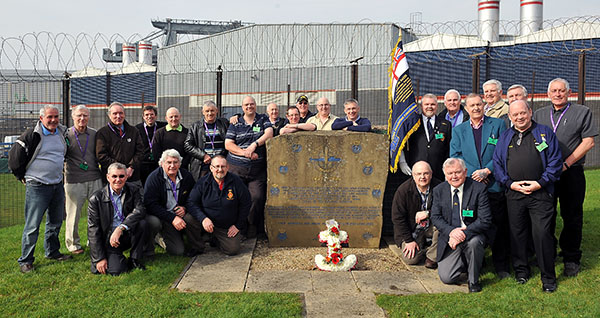 I couldn't find fault with the choice of venue, the food was of a high standard, equalled by the staff performance. As previously mentioned, Paddy Stott managed to get a visit to the Naval Base in Faslane with not one, but two platforms to have conducted tours on, a visit into the WO & Senior Rates Mess, a lovely finger buffet, a freebie first drink from the bar, a look around the FOST building, a wreath laying ceremony at the Polaris Commemoration Stone, The 'Still was sounded by Chuck on the Bosun's Call, followed by the 'Carry On' after Matt laid the wreath on behalf of the Association (Chuck requires back class lessons at piping). The Sunday was a day to say our fond farewells. However, before we departed, Paddy Stott, again one jump to the fore, drove a small party to the Faslane Graveyard to visit two old shipmates who were buried there with Jock laying his wreath on his good buddie Wally Wyatt's grave.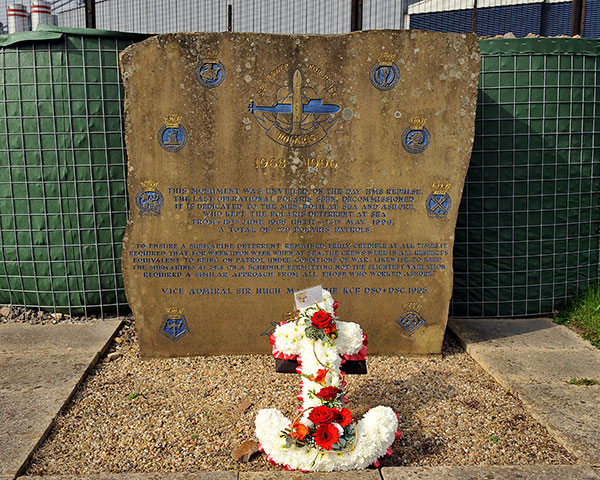 The monies raised came from Jock Stuart's sponsored hair cut, coin throwing at the bottle of booze, the raffle of the Gun Shell acquired by Jock Stuart, a further raffle for prizes kindly donated by members and then several auctions of donations from members also.
One last observation if I may, Chuck may be in need of piping practice (but not bad for a clankie!) BUT, Martin (Paddy) Croft, your guitar skills and singing help send everyone to bed by 04.30 Sunday morning Ha!
B. Dobson
HMS Resolution Association President.
You can see some of the many photo's taken over the reunion weekends by following the gallery link on the members' area nav bar or here.